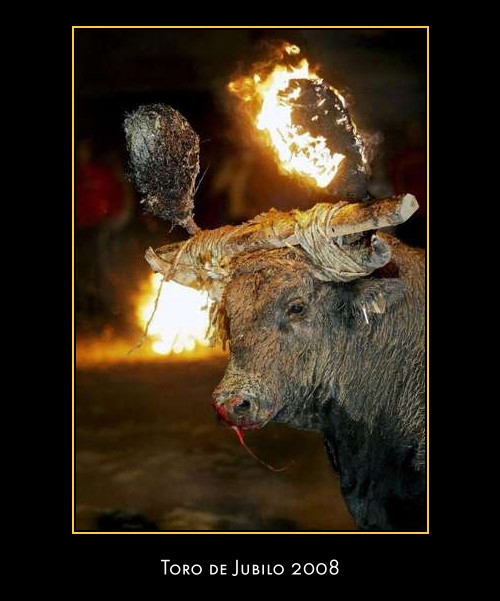 Toro de Fuego translates as "Bull of Fire"
This particular savagery consists of putting balls of pitch on both the horns of multiple bulls and then setting fire to the balls. The bulls are then released on the streets. These balls burn for hours causing terrible suffering.
The bulls can do nothing but run around in pain, often smashing into walls in an futile attempt to douse the fires. These fiery balls can burn for hours. During this time the dripping hot pitch burns the bull's horns, body, face, nostrils, and eyes and causes tremendous pain – all while spectators cheer and run around the victims jabbing at them stupidly with sticks.
Eventually the flaming pitch burns the bull's eyes to the point he is totally blinded, much to the delight of the villagers and the mayor of Medinaceli.