Texas

-

PRCA

-

Rodeo Cowboy is Accused of Trafficking in Endangered Rhino Horns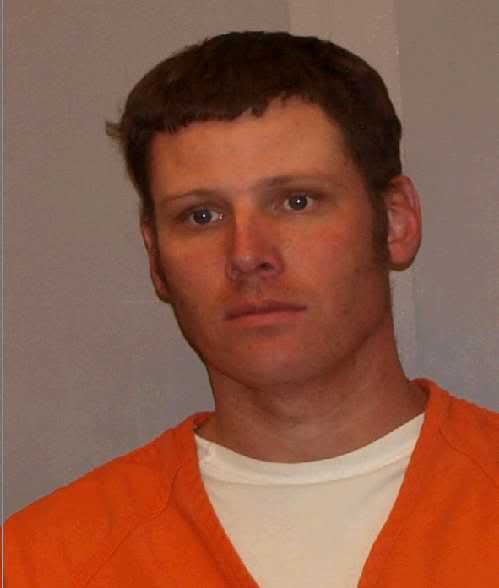 Jarrod Wade Steffen
He is charged with conspiracy and violations of the Lacey Act and the Endangered Species Act. The maximum penalty for conspiracy is five years in prison and a $250,000 fine; for violating the Lacey Act, five years and $250,000; and for violating the Endangered Species Act, one year and $100,000.
February 24, 2012 
From the Boston Herald
FORT WORTH, Texas — A professional rodeo cowboy from Texas who also breaks and trains camels is sitting in a Waco jail awaiting transfer to California, where he faces federal
charges of trafficking in rhinoceros horns for the illicit Asian folk-medicine market.

Wade Steffen, 32, of Hico...is one of seven people arrested in four states since Saturday in "Operation Crash," an 18-month investigation named after the term for a group of rhinos.
The alleged transactions apparently occurred between rodeos, which had earned him $247,000 over a career dating to 2006. Steffen, the son of a steer wrestler, was 2010 co-champion at the All-American ProRodeo Finals in Waco, where he is now in custody at the Jack Harwell Detention Center.

Also from the article: 

A month later, he was attacked and badly bitten by a camel. Friends with pitchforks rescued him by putting out the camel's eye.
Another article in the Fort Worth Star and Telegraph had more details on rhino poaching:
Not Steffen's First Arrest

Read SHARK's page describing his animal cruelty charges from 2001. Click here.

The truck driver, Jarrod W. Steffen, 21, of Richmond, IL, was arrested on preliminary charges of animal cruelty, a misdemeanor punishable by a maximum fine of $1,000 and up to 180 days in jail.
Rhino horn is considered a cancer cure and aphrodisiac. Experts say any claims of medicinal properties are pure myth, noting that the horn is made of keratin, the same material as human fingernails.

Rhinos are already on the brink of extinction, and demand for the horn in powder form led to 440 rhino deaths last year in South Africa alone.

"Illegal poaching of rhinos is a cruel and inhumane practice that threatens the very existence of this magnificent African species," Andre Birotte Jr., the U.S. attorney in Los Angeles, said in a statement. "Smugglers are an integral part of this international criminal chain, which is why we continue to target traffickers in the United States who support a heinous industry."
Click here to view his PRCA profile - looks like in 2014 he is right back to rodeoing.