Jackson
-

allegedly watched the killing of a horse

  Jaci Rae Jackson is alleged to have watched as a man shot and slit the throat of the horse Credit Card, the affidavit used to obtain an arrest warrant reveals.
---
December 11, 2011 
From Horsetalk.co.nz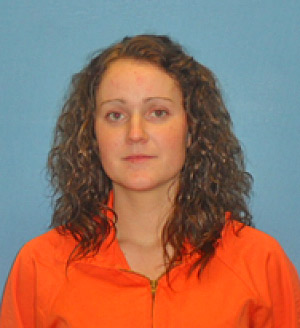 Jaci Rae Jackson
There will be no deal for Jaci Rae Jackson in Oklahoma. The Southern Arkansas University rodeo team member faces felony charges in Oklahoma and Arkansas for her alleged role in the theft of five rodeo horses.
The probable-cause affidavit provides an outline of alleged events around the theft early in November of five rodeo horses from Southern Arkansas University's Mulerider Stables.
Two weeks after they were stolen, four of the horses were found abandoned and tied pine trees in rural McCurtain County Oklahoma, malnourished and dehydrated, but alive. The remains of the fifth were found in early December. "Credit Card" had been shot, his throat was slit and he had been cut into pieces.