Rodeo

-

clown

-

sentenced to 5 years probation for cattle rustling
Rodeo clown sentenced to 5 years probation for cattle rustling
FORT WORTH, Texas—A four-time world champion rodeo clown has been sentenced to five years probation and ordered to pay $15,000 in restitution for helping abscond with 300 head of cattle.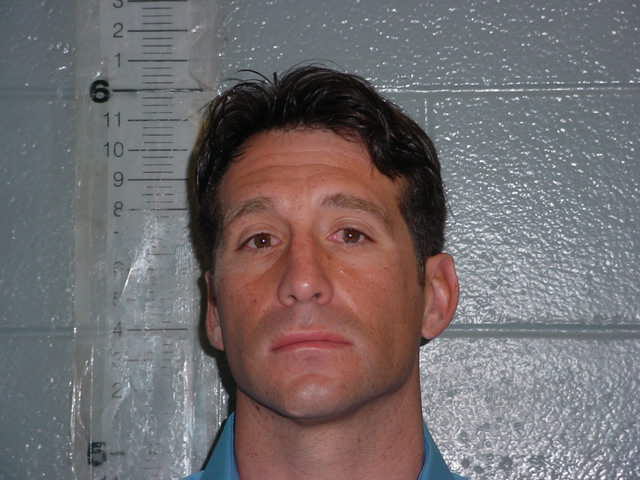 Michael Eugene Matt
The Texas and Southwestern Cattle Raisers Association on Wednesday released the results of the case against Michael Eugene Matt, 36, of Blanco. He was sentenced in mid-June.
The cattle, worth about $244,000, were taken from a ranch in Oklahoma.
Matt is a four-time world champion Professional Rodeo Cowboys Association and Professional Bull Riders bullfighter and rodeo performer.
His accomplice in the case, Traven Wayne Clifft, 22, of McAlester, Okla., pleaded guilty in February and was also sentenced to five years probation and ordered to pay more than $130,000 in restitution.
Rodeo Pro, Ranch Manager Charged in Cattle Case
© 2008 The Associated Press
Dec. 21, 2008
McALESTER, Okla. — A Texas rodeo professional and a McAlester ranch manager have been charged with embezzlement and conspiracy in a case involving nearly 300 head of missing cattle.
Traven Wayne Clifft, 22, of rural McAlester, and professional bull fighter and rodeo personality Michael Eugene Matt, 36, of Blanco, Texas, were charged last week with conspiracy and three counts of felony embezzlement.
Clifft, who was arrested Friday afternoon, also was charged with three additional counts of embezzlement, one of them a misdemeanor.
Matt is a four-time world champion bull fighter and rodeo personality who won the 2004 professional bull riders bull fighting competition at PBR national finals in Las Vegas, according to his promoter, Donnell Rodeo Promotions.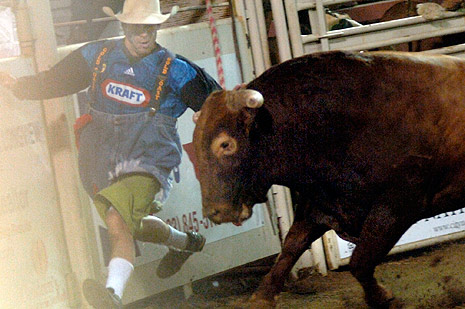 Michael Eugene Matt
There were no telephone listings for Matt or Clifft, and court records do not indicate if either has retained an attorney.
Mike Donnell, head of Donnell Rodeo Promotions, declined to comment on the charges Sunday.
Matt and Clifft are accused of selling cattle at livestock sales in McAlester and Ada in Matt's name, and then splitting more than $47,000 in proceeds. Clifft also is accused of selling another 280 head for $131,200, charging $952 in tires to the ranch owner and taking $300 in fuel.
Clifft had managed Ramblin Rose Ranch in western Pittsburg County for a California couple, who grew suspicious when invoices for feed began decreasing, said Special Ranger John Cummings of the Texas Southwestern Cattle Raisers Association.
Cummings said they discovered nearly 300 head of cattle missing.
Pittsburg County sheriff's deputy Doy Sennett said the ranch owner contacted his office more than a year ago, and he notified the TSCRA.
After several inventories, grand jury subpoenas for bank records and interviews at cattle sale barns, Cummings said he turned over a binder with his findings to the district attorney's office last June.
Cummings said Matt is expected to surrender himself to authorities later this week.
___
Information from: McAlester News-Capital, http://www.mcalesternews.com