Victory! As of July 02, 2012 GEICO is out of rodeo.
When SHARK discovered that GEICO insurance was sponsoring PRCA rodeos, we launched a major campaign against them, including launching a website and illustrations of what the GEICO gecko would look like if he was really at a rodeo.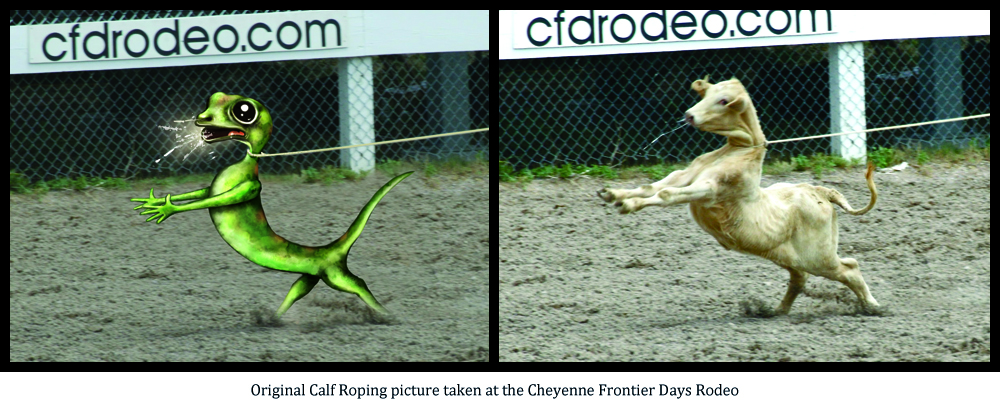 Congratulations to all of you who wrote and supported this effort!
Here are some of the materials from that campaign:
---

GEICO insurance was partnering with the Professional Rodeo Cowboys Association (PRCA). Rodeos are vicious and cruel, however, GEICO thought it was just another way to promote themselves.
From their press release:
"We are proud to be partnering with the PRCA and the exciting world of ProRodeo," said Ted Ward, GEICO vice president."
If by exciting you mean the vicious and bloody torture of animals, then that's rodeo in a nutshell.
The irony is that GEICO saw this as a way to promote their characters (they even have a picture of their gecko wearing a cowboy hat on the PRCA website).
The problem of course is that the gecko is an animal, and we all know how animals are treated in rodeos.
If GEICO really wants to portray their gecko at the rodeo, then SHARK believes the following illustrations (based on actual documentation), presents a far more accurate reality: