Former Utah rodeo chairman gets probation in theft case

Courts » Brad Floyd Harmon put $304,000 intended for rodeo into his own account.

By Marissa Lang

| The Salt Lake Tribune
First Published Jul 21 2014

Mere hours before the Days of '47 Rodeo was set to kick off its first bull-riding event in Salt Lake City, the rodeo's former chairman was sentenced Monday to probation and ordered to repay thousands of dollars he unlawfully rerouted from the event into his own account.

Brad Floyd Harmon, 55, pleaded guilty in May to unlawful dealing with property by fiduciary — a third-degree felony punishable by up to five years in prison.

But on Monday, 3rd District Judge Denise Lindberg suspended the prison term, so long as Harmon repays the money and adheres to the terms of his probation for three years.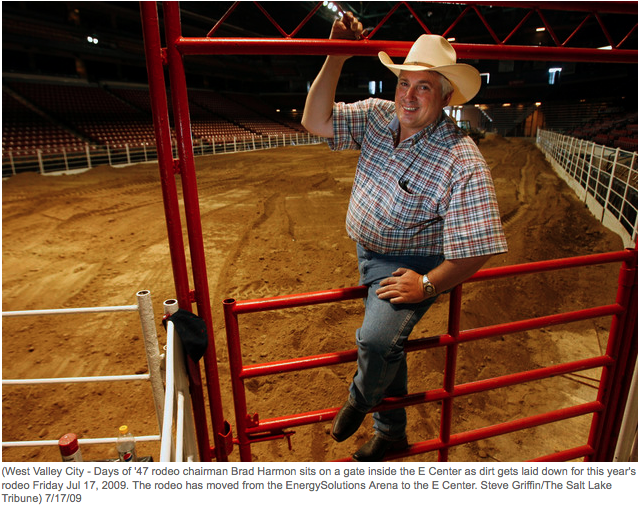 Those terms include staying out of trouble with the law, completing a "Thinking Errors and Theft" class under supervision of the court and completing 25 hours of community service per month for the next three years.

According to charging documents, Harmon took about $304,000 in funds intended for the rodeo and put that money into his own account.