The Super 8 hotel chain has announced that they are sponsoring both the Professional Rodeo Cowboys Association (PRCA) and the Women's Professional Rodeo Association (WPRA), so they have doubled down on their sponsorship of animal cruelty.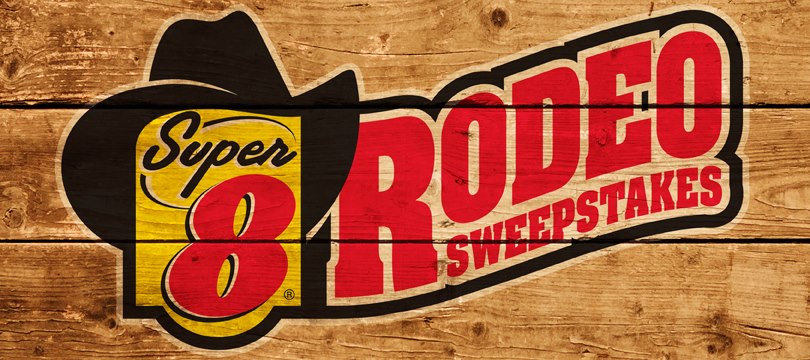 The PRCA is the front group that desperately tries to mask the brutal nature of rodeos. Thanks to SHARK's numerous videos from PRCA sponsored rodeos, the public knows the truth: rodeos are violent, ugly and completely dishonorable. We haven't hidden our videos - in fact any PR firm looking to sponsor an event would at least do a Google search before they sign the contract. So we can safely assume Super 8 knew exactly what it was doing when it entered into this bloody agreement with the PRCA.
"The Super 8 hotel brand has a great history of supporting the passions and interests of our guests, which is why I couldn't be more excited to launch these newest sponsorships," said John Valletta, president of Super 8
There are lots of good, positive things to be passionate about, but beating young calves into the dirty ground should not be one of them.
---
Take Action!
Super 8 is owned by Wyndham Worldwide, which in turn owns a string of hotel chains. Please do not patronize any of the following hotels:
Days Inn

Dream

Hawthorn Suites

Howard Johnson

Knights Inn

Microtel Inns & Suites

Night

Planet Hollywood

Ramada Worldwide

Super 8

Travelodge

TRYP

Wingate by Wyndham

Wyndham Garden

Wyndham Grand Collection

Wyndham Hotels & Resorts

Please contact the following people and politely tell tell them why you will not give one dollar to any Wyndham property as long as they support violent rodeo animal cruelty:
Steve Holmes
Chairman & CEO, Wyndham Worldwide
7 Sylvan Way
Parsippany, NJ 07054
Ph: (973) 753-6100
This email address is being protected from spambots. You need JavaScript enabled to view it.
John Valletta
President, Super 8 Worldwide
This email address is being protected from spambots. You need JavaScript enabled to view it.
Christine Da Silva
Sr. Director, Communications
Wyndham Hotel Group
This email address is being protected from spambots. You need JavaScript enabled to view it.
Alyson Johnson
Vice President, Communications
Wyndham Worldwide
This email address is being protected from spambots. You need JavaScript enabled to view it.
All the emails together: This email address is being protected from spambots. You need JavaScript enabled to view it.; This email address is being protected from spambots. You need JavaScript enabled to view it.; This email address is being protected from spambots. You need JavaScript enabled to view it.; This email address is being protected from spambots. You need JavaScript enabled to view it.
Please be sure your comments are polite.