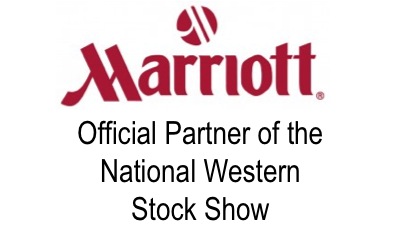 Marriott still sponsoring rodeos in 2013!

As of 2013, Marriott hotels is still listed as a "Corporate Partner" of the Western Stock Show and Rodeo in Denver, CO. Click here for more details.
In 2008, SHARK documented horses being abusively shocked at the PRCA National Western Rodeo in Denver, CO. We took our evidence to Marriott Hotels, one of the rodeo's sponsors. 
After reviewing the information, Marriott made the decision to not sully its reputation any further, and committed to stop sponsoring the rodeo.
SHARK was shocked and very disappointed to learn that Marriott has gone back on its commitment and is again sponsoring the upcoming National Western Rodeo in Denver, CO.
SHARK communication to Marriott management has not yielded any response. 

UPDATE! 12-15-08: SHARK finally received a response from Marriott, (see letter below) but it is typical corporate passing of the buck. Marriott claims that "it is up to the discretion of local properties to choose their sponsorships." Hogwash! If a local Marriott decided to sponsor a KKK rally, I wonder how quickly corporate would step in and put a stop to that?
What You Can Do:
Contact Marriott and let them know what you think about their sponsoring rodeo animal cruelty:
Click Here to Fill out a Marriott Complaint Form
Marriott International, Inc.
10400 Fernwood Rd.
Bethesda, MD 20817
Tel. 301-380-3000
Fax 301-380-3969
Marriott is continuing to partner with the animal abusers SHARK exposed in this video. Watch "Horses Shocked at 2008 Denver Rodeo"