By Lauren Russell, CNN
April 11, 2013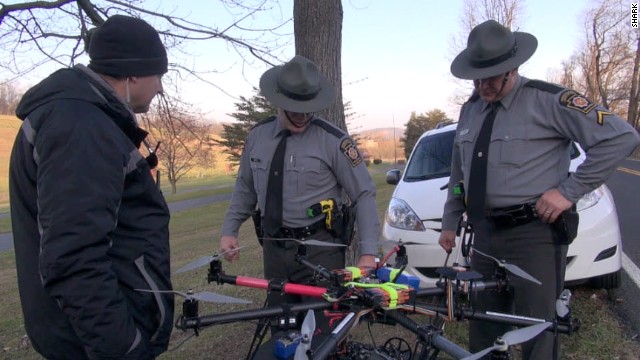 It isn't the first time an animal rights group has considered using drones to track hunters. Showing Animals Respect and Kindness, or SHARK, has launched camera-carrying aircraft hundreds of times to film pigeon shoots, said Steve Hindi, the organization's president. During pigeon shoots, hunters try to shoot birds after they're released from cages or mechanically launched. Hindi posts the footage online and sends links to state and local law enforcement, but hasn't gotten much response.
Twice, SHARK's drones have been shot while filming pigeon shoots at Wing Pointe shooting resort in Berks County, Pennsylvania, Hindi said. In a press release from November, SHARK said the camera feed went out on a drone camera after a single shot from the shooting range.
State police investigators said they couldn't identify who shot the drone at Wing Pointe, and couldn't prove whether it was an accident, said David Beohm, spokesman for the Pennsylvania State Police. Beohm said the drone was flying in airspace restricted by the FAA.