Oct 4, 2012 | Written by Mark Robison
Reno Gazette-Journal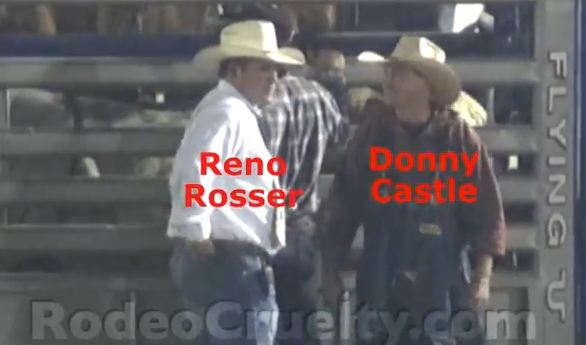 The group SHowing Animals Respect and Kindness, or SHARK, has released another video about shocking of horses at the Reno Rodeo.
You may remember this passage from the original post about horse shocking at the 2012 event:
[Rodeo spokesman Steve] Schroeder wouldn't name the person [seen shocking horses in the undercover video] but said, "He will no longer be invited to the Reno Rodeo and won't be allowed on the grounds."
The shocker was identified as working for the livestock subcontractor Big Bend/Flying Five Rodeo Co., which couldn't be reached for comment.
Schroeder expects that person and the subcontractor to be fined.