Philly Daily News
By: OSCAR CASTILLO
July 2, 2013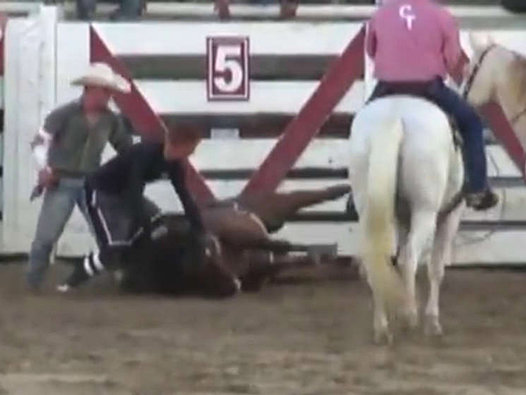 THE DEATH OF A HORSE Saturday night at Cowtown Rodeo in South Jersey has prompted allegations of animal cruelty.
The rodeo's veterinarian, Dr. Robert Stevens, ruled that the 9-year-old horse, Duke, died of a ruptured aneurysm.
"The horse's pale gums and the way it went down is consistent with an aneurysm," said Stevens, adding that he has seen six similar aneurysms in his career.
"The horse was in great shape," Stevens said. "It's something that would've happened if it was out in the field or in the show."