July 1, 2013
TMZ.com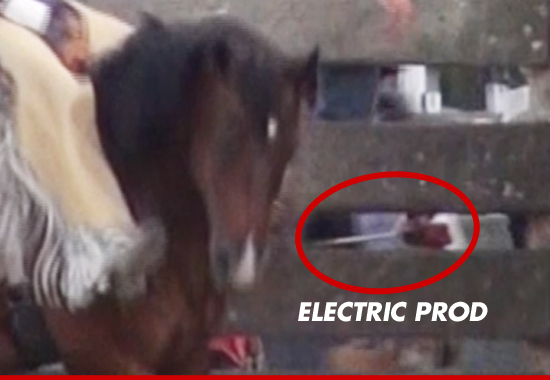 Tragedy struck at the famous Cowtown Rodeo in New Jersey this weekend when one of the horses died during a live performance ... and animal rights activists say there's evidence the horse was electrocuted.
The rodeo -- which has been running since 1929 -- came to a screeching halt when a 9-year-old horse named Duke came bucking out of the gate Saturday ... only to collapse after experiencing what appeared to be a seizure.
After the horse went down, staffers raced to its side as Duke died in front of the live crowd. Duke was eventually carted away.
After the incident, the animal rights group SHARK -- SHowing Animals Respect and Kindness -- says one of its members was in attendance and witnessed Duke being secretly shocked by an electric device right before he was released from the gate in order to get Duke to buck more wildly.