July 1, 2013
Guy Clifton
Reno Gazette-Journal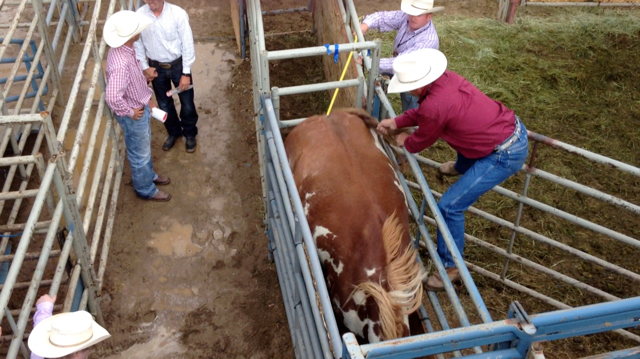 A Reno woman said she saw a horse being shocked and "poked in the anus" with a wire before it was loaded into the bucking chutes at the Reno Rodeo on Friday.
Reno Rodeo officials disputed the claims.
Ellie Lopez-Bowlan said she and her husband Steve Lopez-Bowlan were leaving the Past Presidents Room just before the start of Friday's performance —where the announcer stand is located — to go to their seats in the grandstands. They were on a walkway that passed over the loading chutes where the stock makes its way toward the bucking chutes.
"There was one horse in a very small stall that just fit his body," Ellie Lopez-Bowlan said. "There were three or four guys around him. They were using tasers, they were pinching his skin to make him angry, they were hitting him, like slapping him hard. Then they had a big wire hanger they were poking it into his anus."
Click here to read the rest of the story.