April 16, 2020

DEAR FRIENDS, 

This is a quick update to let you know that over the past two days we have shutdown four more hunting clubs, two in New Jersey and two in California!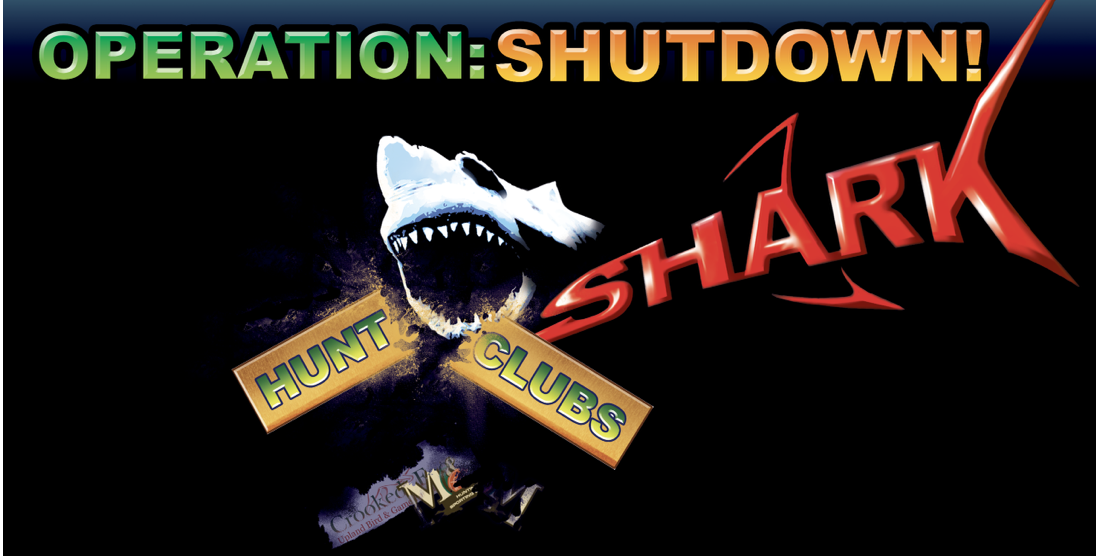 This brings the total number of confirmed canned hunts shut down to eight, and we are following up on complaints we have filed against even more hunt clubs.
On top of that, we are still finding clubs that are open and violating the stay-at-home orders and we are going after them as 
well.
• If you like the fact that SHARK, even under lockdown conditions, is saving more lives than ever, then please support us with a donation. We are especially going to need these resources once we are able to fully travel once again. We need your help now more than ever so we can stop cruelty and save lives.

Pease click the banner below to support our efforts to save lives!