April 15, 2020

DEAR FRIENDS, 

It was just over a week ago that SHARK began to go after canned hunting clubs that were violating state stay-at-home orders. This has been an incredibly successful campaign where we have shut down major planned shoots where thousands of hand-raised birds would have been shot and killed for fun in both New Jersey and Michigan. 
 
•This past weekend we scored another victory when we forced a third Michigan hunt club to shutdown! They had planned on doing a tower shoot, where birds are thrown into the air and shot, and now they have been told to cease operation!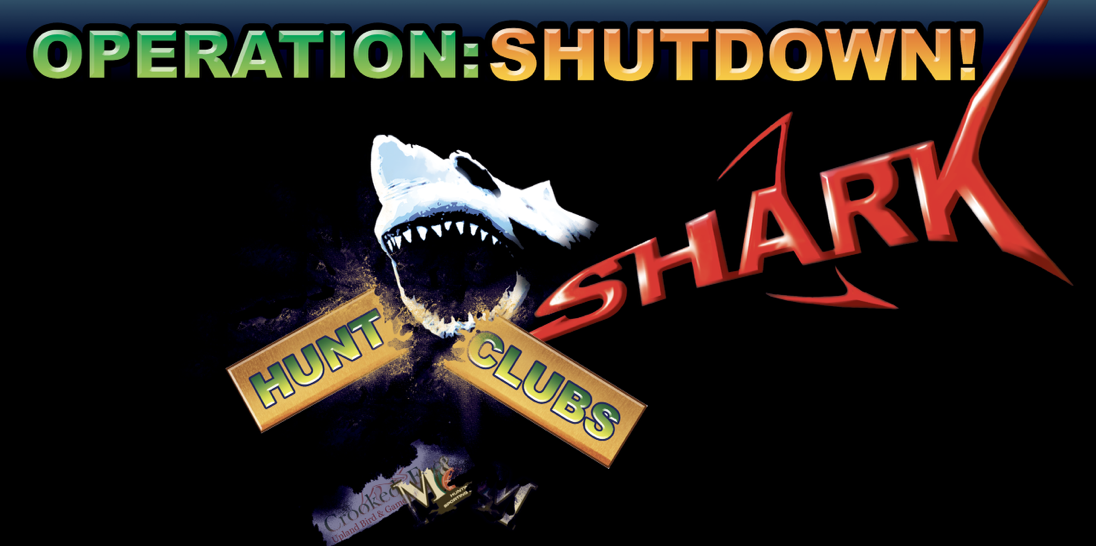 We are currently in contact with Health and Sheriff departments in a number of different states working to get more canned hunt clubs shut down. While this campaign has moved forward with little resistance from the local authorities, we have run into one specific county in California that is not doing its job and is allowing a hunt club to stay open, even though it is clearly violating both the state and county stay at home orders.

The hunt club is called Birds Landing Hunting Preserve & Sporting Clays, located in Solano County, CA. We've been arguing with the Solano County Health Department about Birds Landing, as they have stated that it is a, "essential business," and that, "Hunting for food is considered an essential service."

Please read our email response to that fallacious argument and then contact the Solano Health Department and ask them to shut Birds Landing down.
Bela Matyas, Health Officer / Deputy Director
This email address is being protected from spambots. You need JavaScript enabled to view it.
This email address is being protected from spambots. You need JavaScript enabled to view it.
The following is part of our email response to the Solano County Health Department:

I see nothing in the Shelter in Place Order that includes hunting as being an allowed activity, and certainly it is not an, "essential service"  as you describe it. Bear in mind that even if hunting was allowed, which again, I'm not even seeing that under the Shelter in Place Order, that would be for licensed hunters going into the woods by themselves, and not what Birds Landing Hunting Preserve offers.

The only way we all get through this is if everyone makes the same sacrifices. When you give special treatment to a canned hunting club, you are insulting all of us -  from one end of our country to the other - including our children, who have been forced out of school in order to stop this pandemic. Just because certain people enjoy shooting hand-raised birds does not give them the right to do it when the rest of us are forced to give up the things we like to do.
• If you like the fact that SHARK, even under lockdown conditions, is saving more lives than ever, then please support us with a donation. We are especially going to need these resources once we are able to fully travel once again. We need your help now more than ever so we can stop cruelty and save lives.

SHARK is in desperate needs of funds. If you have money to spare, please click the banner below to support our efforts to save lives!