Animal Protection Group Applauds Vote -
Calls on Entire Legislature to Finally End Cruelty

For years, SHowing Animals Respect and Kindness (SHARK) has video documented and exposed live pigeon shoots in Pennsylvania, wherein emaciated birds are launched from small boxes and shot for fun. Shot birds that are retrieved are dumped, they are not eaten. Many pigeons escape the shoot area wounded. These victims will die slowly from their wounds, exposure, infection, starvation or predation.

SHARK had two investigators in Harrisburg for the committee meeting yesterday morning where the amendment to ban pigeon shooting was successfully added to HB 1750, which would ban raising dogs and cats for human consumption.

"Senator Richard Alloway made an eloquent speech about the amendment and how its purpose is to simply stop animal cruelty, not take away anyone's 2nd Amendment rights as the NRA claims," states SHARK Investigator Mike Kobliska who was at the hearing. "SHARK has video-documented many dozens of pigeon shoots and as someone who has seen the violence first hand, it was very gratifying to see the support the legislation had in the committee. Now we must work to make sure this bill is made law."

A year ago SHARK released a video in which TV legend Bob Barker asked Pennsylvania's legislators to pass a bill to ban these horrifically cruel shoots. This video includes heartbreaking footage of one pigeon that was shot and landed by our videographer before dying. Her terrible suffering showed the bloody reality of pigeon shoots.

In a rare show of solidarity, many hunters and NRA members nationwide join the animal protection community in demanding an end to pigeon shoots. This can be verified by viewing comments to SHARK's pigeon shoot videos on YouTube.
You can view the Barker video 

HERE

  

"We are asking every resident to stand and help us end these shameful shoots which stain Pennsylvania's reputation," states SHARK President Steve Hindi."Using living animals for target practice is barbaric and must be ended once and for all."
 
You can watch the committee hearing online 

HERE

.  
The Pigeon amendment vote starts at 11 minutes 30 seconds on the video
---
TAKE ACTION!
Pennsylvania residents - please contact your state legislators ASAP and ask them to support  HB 1750.

You can find out who your legislators are HERE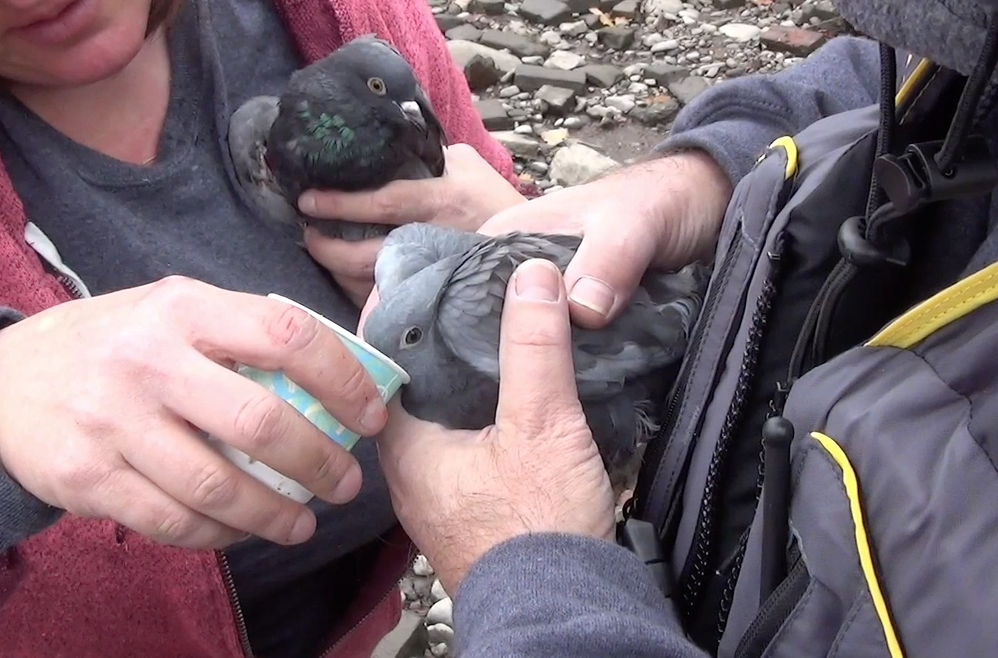 Two victims of a live pigeon shoot. Please help us ban these cruel shoots!
---
Amazon.com Helps SHARK as You Shop
SHARK is now on AmazonSmile (where a portion of what you spend on 
Amazon.com
 is donated to us). 
How does AmazonSmile work? When first visiting AmazonSmile, you are prompted to select a charitable organization from almost one million eligible organizations. Select Showing Animals Respect and Kindness and then when you purchase items on Amazon, log in at 
http://smile.amazon.com
.
The AmazonSmile Foundation will donate 0.5% of your purchase to SHARK. It's free and easy and another way for you to help us help animals!