July 21, 2013
  SHARK investigators are currently filming animal abuse and animals being killed at two rodeos: The Cheyenne Frontier Days Rodeo in Cheyenne, Wyoming, and the California Rodeo in Salinas, California.
---
Steer Trampled and Killed at the California Rodeo Salinas
On Friday, July 19, 2013, SHARK filmed a horrific incident at the California Rodeo in Salinas, CA, where, during the bull dogging/steer wrestling event, a steer was killed when he was trampled by a horse. 
Macy's is sponsoring the California Rodeo Salinas. We asked you to write to them and ask them to stop sponsoring animal cruelty. Instead of doing anything at all, this is what they said:
Macy's takes great pride in supporting the communities and events important to the residents where we conduct business. In that spirit, we are pleased to be a part of the California Rodeo Salinas. Macy's supports the rodeo's commitment to livestock safety and welfare, including ensuring the proper medical services on site to ensure prompt and professional care if any injuries occur. We appreciate hearing the feedback from our customers, and we will continue to monitor the situation.
TAKE ACTION:
Please politely and respectfully contact Macy's and ask them to withdraw their sponsorship of this cruel and deadly rodeo.

You can contact Macy's Board of Directors on

THIS

web page.

Please also send an email to the following:
 
This email address is being protected from spambots. You need JavaScript enabled to view it.

, 
This email address is being protected from spambots. You need JavaScript enabled to view it.

,
This email address is being protected from spambots. You need JavaScript enabled to view it.

,
This email address is being protected from spambots. You need JavaScript enabled to view it.

,
This email address is being protected from spambots. You need JavaScript enabled to view it.

,
This email address is being protected from spambots. You need JavaScript enabled to view it.

,
This email address is being protected from spambots. You need JavaScript enabled to view it.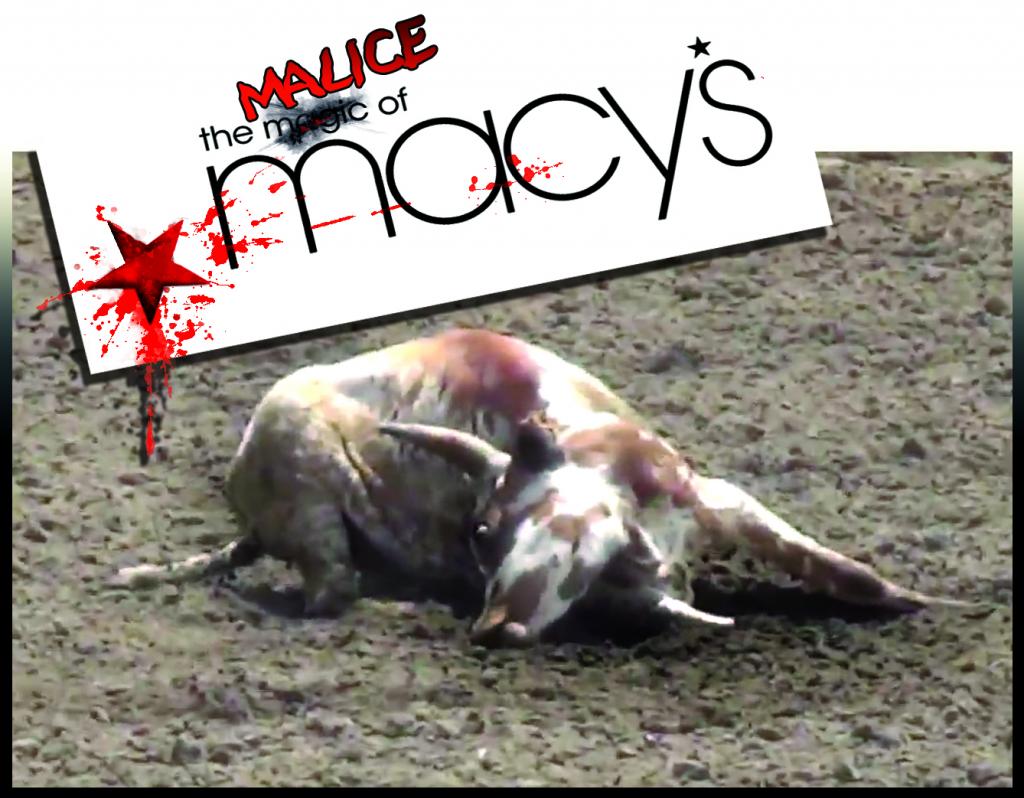 Media coverage of SHARK and the Salinas Rodeo:
---
Steer Killed at the Cheyenne Frontier Days Rodeo
On the same day that the steer was killed in California, a steer was brutally killed at the Cheyenne Frontier Days Rodeo (CFD) in Cheyenne, Wyoming.
This was the second animal killed at CFD. The first was a young calf whose neck was snapped during a vicious jerk down.
You can see that video here.
Coca-Cola has long sponsored the CFD. It's time to hold them accountable for what they've done!
Contact Coke and tell them that all these deaths are on them. Please be polite and ask that they never sponsor another rodeo again. Let them know that you will not buy their product as long as they continue to fund animal cruelty.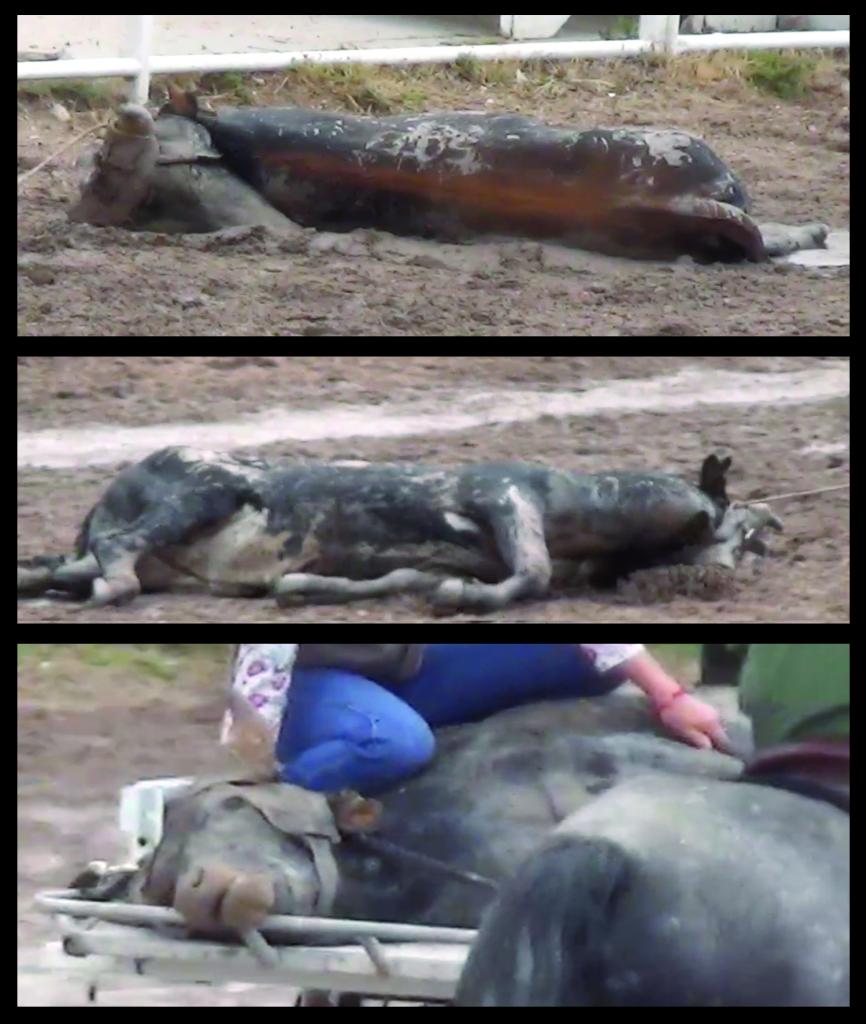 The rodeo thug killed the steer by roping and then breaking his neck. The steer was then
dragged through the mud until he finally died.
---
Utah Rodeo Caught Abusing Horses
Before going to the Salinas Rodeo, SHARK videotaped at the Ute Stampede Rodeo in Nephi, Utah, where we caught men working for notorious stock contractor Cotton Rosser viciously abusing a horse.  
Watch the video here:
The first section of the video shows Rosser's men abusing a horse in a chute. This video is especially important as it shows one man sticking a long wire into the horse's backside. When Rosser was recently at the Reno Rodeo, a bystander videotaped the same thing - Rosser's men assaulting a horse in the rear with a long wire. As a result she has been attacked by the Reno Rodeo and its supporters. This new evidence proves she was right; sticking metal wire into the rear of horses is now a part of Rosser's arsenal of abuse. 
The video also shows Reno Rosser, son of Cotton Rosser, standing right next to some of the abused horses. 
We have now proven conclusively, time and time again, that Cotton and Reno Rosser brutalize their horses. That the Ute Stampede, Reno Rodeo and Salinas Rodeo continue to employ him means that they are embracing this abuse. Rosser is simply the poster boy for how cruel rodeos truly are.
Cotton Rosser's men pulling on the horse's tail while inserting a wire into his backside.