www.Indianz.com
October 1, 2014
The leader of the Cherokee Nation of Oklahoma apologized for attending a live pigeon shoot but said he didn't kill any birds despite the existence of a video that shows him with a gun during the event.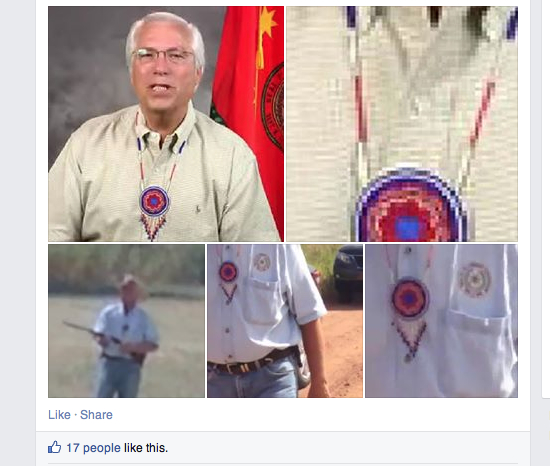 Principal Chief Bill John Baker acknowledged his presence at the fundraiser for Sen. Jim Inhofe (R-Oklahoma) earlier this month. The tribe donated $2,500 to the incumbent Republican's re-election campaign and was listed as a "gold" sponsor of what was billed as a "dove hunt."

Baker, however, said he was surprised when he showed up to the Quartz Mountain Resort on September 5. He said Inhofe's campaign misrepresented the nature of the event and he apologized for going.

"Had I known the event on Sept. 5 was not a sporting hunt that would provide food for my family or others, I would not have accepted the invitation," Baker said in a statement to Indianz.Com. "I regret my attendance, and apologize that my presence could imply to some that I condone the events of that day. I do not."