'Horse tripping' ban being considered in Oregon

Christian Gaston, The Oregonian By Christian Gaston, The Oregonian
March 21, 2013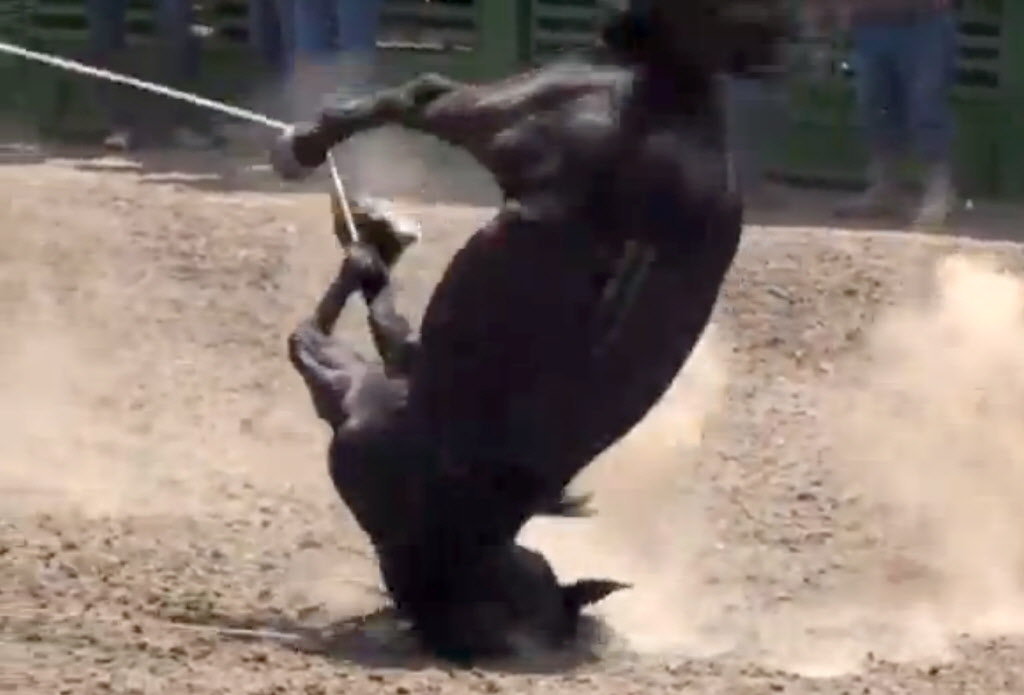 A horse goes end-over-end in May 2012 at the Jordan Valley Big Loop
Rodeo after thrown lariats catch it by the neck and forelegs.
Showing Animals Respect and Kindness video
SALEM -- Oregon lawmakers are considering banning "horse tripping" an uncommon rodeo event that animal rights advocates say is cruel.
Senate Bill 790 would ban tripping horses and roping their legs in the course of a rodeo event. Sen. Mark Hass, D-Beaverton, is sponsoring the bill with Sen. Brian Boquist, R-Dallas. Hass said there was no safe way to trip a horse.
The issue gained traction last summer after opponents posted a video to YouTube that garnered a story in The Oregonian and thousands of viewers online.