Horse tripping is an incredibly cruel event which involves the roping of a horse's feet, forcing them to trip and fall. 
In 2012 SHARK's cameras documented a horse having his leg snapped at the Big Loop Rodeo in Jordan Valley, OR where horse tripping is their signature event. Based on the videotape below, in the spring of 2013, the Oregon legislature banned "intentional" horse tripping. Unfortunately accidental tripping still appears to be legal. Click here to read more.

Rodeo Horses Roped, Tripped, Slammed, Severely Abused 

2013 Horse Tripping Abuse in Harney County, Oregon 
You can download all the horse experts statements regarding the cruel practice of Horse Tripping below:
Here is a sample of those statements:
"Anyone tripping a horse as a sport is abhorrent to the vast majority of society. The horse is an iconic and much-loved symbol of the spirit of the United States. I fully support all efforts to end the sadistic practice of tripping horses as a form of deviant "entertainment" and fully endorse the attempts of state legislatures to curtail this barbaric activity."
- Dr. Bernard E. Rollin. University Distinguished Professor, Professor of Philosophy, Professor of Biomedical Sciences, Professor of Animal Sciences, University Bioethicist at Colorado State University 
"The horse tripping event you describe in your email dated May 20, 2013 is not acceptable. Roping the front legs and causing the horse to fall is abusive. Compared to cattle, horses are more excitable and may be more likely to be injured."
- Dr. Temple Grandin, Ph.D. Dr. Grandin is a designer of livestock handling facilities and a Professor of Animal Science at Colorado State University
"I am a veterinarian with 8 years of treating horses and cattle in ranch country.  I was once a bareback bronc rider.

Rodeo has evolved from a fairly non-violent "semi-sport" into outright animal abuse.  Prods, wires in the anus, horse tripping, steer "busting", jerk downs, failure to treat injured animals, violent bucking due to painful procedures in the chute, and a general increase in animal fatalities and injuries.

I would not allow my children to see a rodeo.  I no longer attend rodeos. 

Rodeos have sunk to the level of overt animal abuse as documented by both rodeo attendees and by animal welfare proponents.
- Dr. Peggy W. Larson DVM, MS, JD
The AVMA (American Veterinary Medical Association) and the American Association of Equine Practitioners (AAEP) opposes tripping, injuring or causing the death of horses, mules and donkeys for any entertainment purpose or during the training of such equids for any entertainment purpose.
- The American Association of Equine Practitioners (AAEP) & American Veterinary Medical Association (AVMA)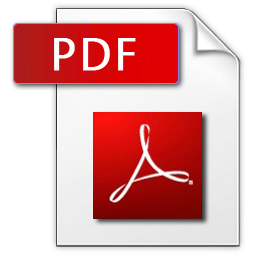 Expert Statements Against Horse Tripping
Despite of all this, perhaps not so surprisingly, the horse "(ab)use" industry still supports the cruelty of horse tripping. Read their statements below: