Victory!



The Denver Post will no longer run their annual train trip to the Cheyenne Frontier Days Rodeo (CFD), which is the most cruel and deadly rodeo in the world!

 

The Post

 train ride was called 

"The Denver Post Cheyenne Frontier Days Train,"

 but we called it the "

Denver Post

 Pain Train"



Time and time again we hit The Post hard for their hypocrisy and bad ethics, and we are proud to say that the Denver Post finally ended their train ride to the CFD!
Below is the campaign website:

Wyoming's Cheyenne Frontier Days Rodeo, or CFD, is the most cruel and deadly rodeo in the world. That is the unanimous opinion of SHARK investigators, who have exposed rodeo animal abuse nationwide and into Canada for a quarter century. For nearly two weeks every year, horses, steers and calves are brutalized, and sometimes injured, and sometimes killed, all for the sake of entertainment.
Click here or on the left to see some of SHARK's documentation of animals injured and killed every year at CFD.

There are a few reasons why the CFD rodeo has survived so long in spite of its repulsive history. Like all rodeos, it relies on unethical corporate sponsors such as Coca-Cola, Wrangler, and Bank of the West. CFD rodeo supporters also includes media outlets that should be reporting on the obvious and indefensible abuse, but instead choose to take on the role of rodeo patron.

Perhaps the most noteworthy media entity to shirk its journalistic integrity is The Denver Post, which sponsors The Denver Post Cheyenne Frontier Days Train. According to the Post, "The Cheyenne Frontier Days Train is an annual event hosted by the Denver Post Community Foundation, that transports more than 700 passengers from Denver to Cheyenne for the day's festivities, including the downtown parade, a barbecue at the rodeo grounds and the "Daddy of 'em All" rodeo."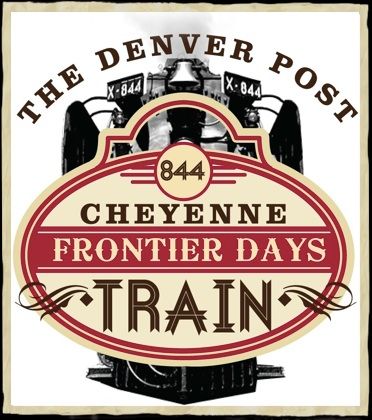 The Cheyenne Frontier Days Rodeo is not some benign event like a local bake sale that a newspaper can safely endorse without violating it's ethical principals. This rodeo is, in fact, a highly controversial event that is very much a subject of news reporting. This viciously cruel spectacle should not be tied directly to any media outlet, and it certainly shouldn't get preferential treatment.

Please politely and respectfully contact The Denver Post and ask that they sever all ties between themselves and the Cheyenne Frontier Days Rodeo. Remind them that first and foremost they are supposed to be an objective reporter of the news, AND NOT a public relations firm for the extraordinarily cruel Cheyenne Frontier Days Rodeo.

Lee Ann Colacioppo
Editor of The Denver Post
This email address is being protected from spambots. You need JavaScript enabled to view it.

Tracy Ulmer
President of the Denver Post Community Foundation
This email address is being protected from spambots. You need JavaScript enabled to view it.