"Banned" Horse Shocker Back at Reno Rodeo
Press release:
"Banned" Horse Shocker Back at Reno Rodeo
 
In 2011 & 2012, SHARK exposed that horses were being shocked at the Reno Rodeo.
The Reno Rodeo Association claimed to have identified the person involved in the shocking, but would not make his name public. The individual was supposedly employed by a small stock subcontractor from Washington State.

The Reno Rodeo Association promised that neither the individual shocking horses, nor the subcontractor who employed him would be allowed back at the Reno Rodeo.

At a subsequent press conference, SHARK displayed video evidence proving that there were a number of individuals shocking horses. SHARK identified most prolific and underhanded shocker - an individual named Donnie Castle. Mr. Castle is actually employed by Cotton Rosser, the stock contractor of record for the Reno Rodeo.

Yesterday, June 20, 2013, at the opening performance of the Reno Rodeo, horse shocker Donnie Castle was again in the arena. According to SHARK president Steve Hindi:

"The many lies of the Reno Rodeo Association are laid bare for anyone who still cares about the truth. The guilty parties from 2012 are still at the rodeo today. Instead of banning cruelty, the Reno Rodeo Association has banned video cameras and cameras with long lenses. This is a naked attempt to keep the animal abuse that occurs at the rodeo from being exposed again. Reno has distinguished itself with quite possibly the most unAmerican rodeo in the country."  
Please Contact Reno Rodeo Sponsor Coca-Cola and respectfully ask that they withdraw their support for animal cruelty. You can copy and paste the following email addresses for Coke:
This email address is being protected from spambots. You need JavaScript enabled to view it.

,

This email address is being protected from spambots. You need JavaScript enabled to view it.

,

This email address is being protected from spambots. You need JavaScript enabled to view it.

,

This email address is being protected from spambots. You need JavaScript enabled to view it.

,

This email address is being protected from spambots. You need JavaScript enabled to view it.

,

This email address is being protected from spambots. You need JavaScript enabled to view it.

,

This email address is being protected from spambots. You need JavaScript enabled to view it.

,

This email address is being protected from spambots. You need JavaScript enabled to view it.

,

This email address is being protected from spambots. You need JavaScript enabled to view it.

,
This email address is being protected from spambots. You need JavaScript enabled to view it.

,

This email address is being protected from spambots. You need JavaScript enabled to view it.

,

This email address is being protected from spambots. You need JavaScript enabled to view it.

,


This email address is being protected from spambots. You need JavaScript enabled to view it.
Please also contact the Mayor of Reno, Nevada, and politely ask him to withdraw support for the rodeo:
Mayor Robert Cashell
City of Reno
PO Box 1900
Reno, NV 89505
775-334-2001
E-mail: This email address is being protected from spambots. You need JavaScript enabled to view it.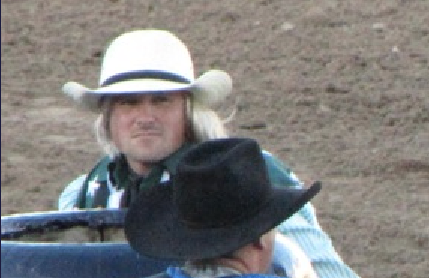 Donnie Castle - the man who electro-shocked horses at the 2012 rodeo
---
Kindest Regards,  
Steve Hindi and Your SHARK Team
"Kindness and compassion towards all living beings is a mark of a civilized society.  Racism, economic deprival, dog fighting and cock fighting, bullfighting and rodeos are all cut from the same fabric: violence.   Only when we have become nonviolent towards all life will we have learned to live well ourselves." - Cesar Chavez, civil rights and labor leader, founder of the United Farm Workers