Many of you have already heard about US Senator from Oklahoma, James Inhofe's "Pigeon Shoot" fundraiser.  What you might not have heard is that Bill John Baker, Principal Chief of the Cherokee Nation, participated in it and that the Cherokee Nation was listed as a Gold Level sponsor of it.

Here is a video of the event. I think it is important everyone see exactly what a "pigeon shoot" is.

Here is a picture of our chief, Bill John Baker, participating. He's on the right, holding a gun.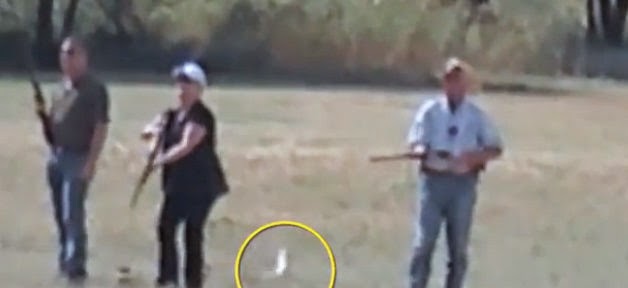 Here's the chief's official Cherokee Nation vehicle parked at the event.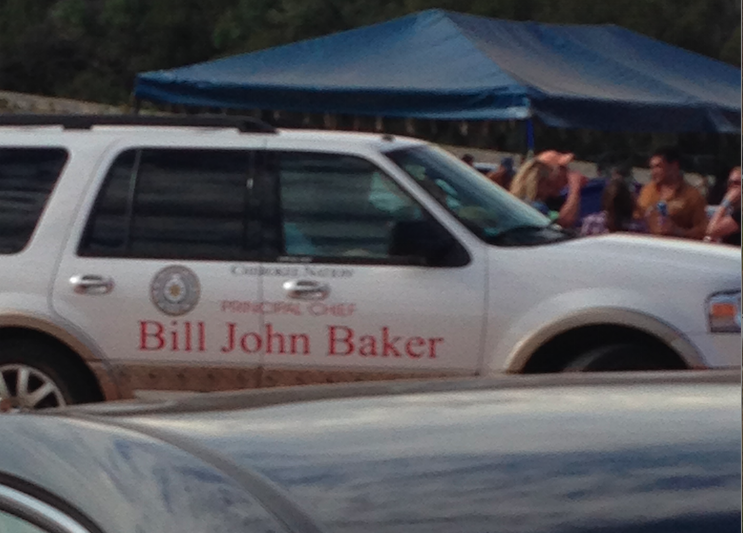 Photo from Shark
Here is the Cherokee Nation listed as a Gold Level Host.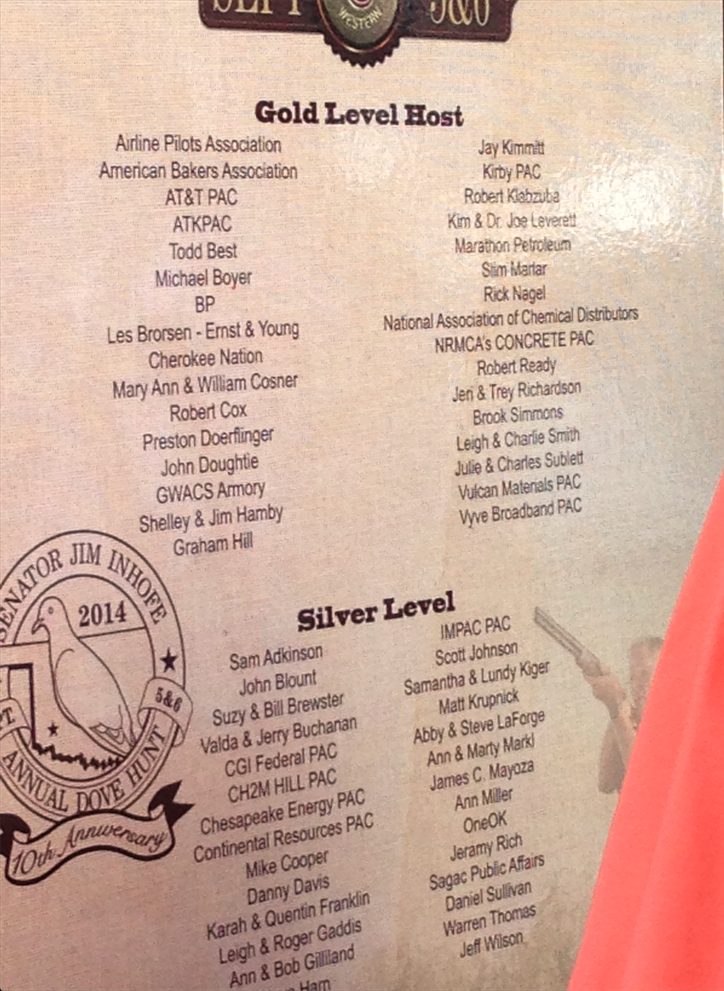 Photo from Shark

Yesterday, in the Finance Sub Committee Meeting, the donations to Inhofe were mentioned, including this event. It was fully acknowledged that Chief Baker participated. Chuck Hoskin, Jr. said Cherokee Nation Businesses donated the $2500 to Inhofe so Baker could attend.

If the chief of our nation does something on a personal level, that is his business, but if he does something as our representative, under the title of the Principal Chief of the Cherokee Nation, then it becomes our business. We have Cherokee Nation citizens living in homes that are in desperate need of repair. We have people who are on waiting lists for health services because "there is no money left" for this year. We have families that can't bury their loved ones because "there's no money to help with that." We can't help the Cherokee people, yet we have money to send our chief out to shoot pigeons and rub elbows with a US Senator who has never been a friend to the American Indian? Are you kidding me?
Click here to read the rest of Twila's great blog and to leave her a comment.